What is 42 C.A.R.E.S.
42CARES 12-Step Meetings
---
Starting in November 2022, we will host two (2) meetings each month.
The 12-Step Meetings are held on the 1st Saturday of each month at 10:00 AM and the 3rd Wednesday of each month at 7:00 PM in the 42CARES Office, which is on the lower level of IAFF Local 42's Union Hall, located at 6320 Manchester Ave., Kansas City, MO 64133.
---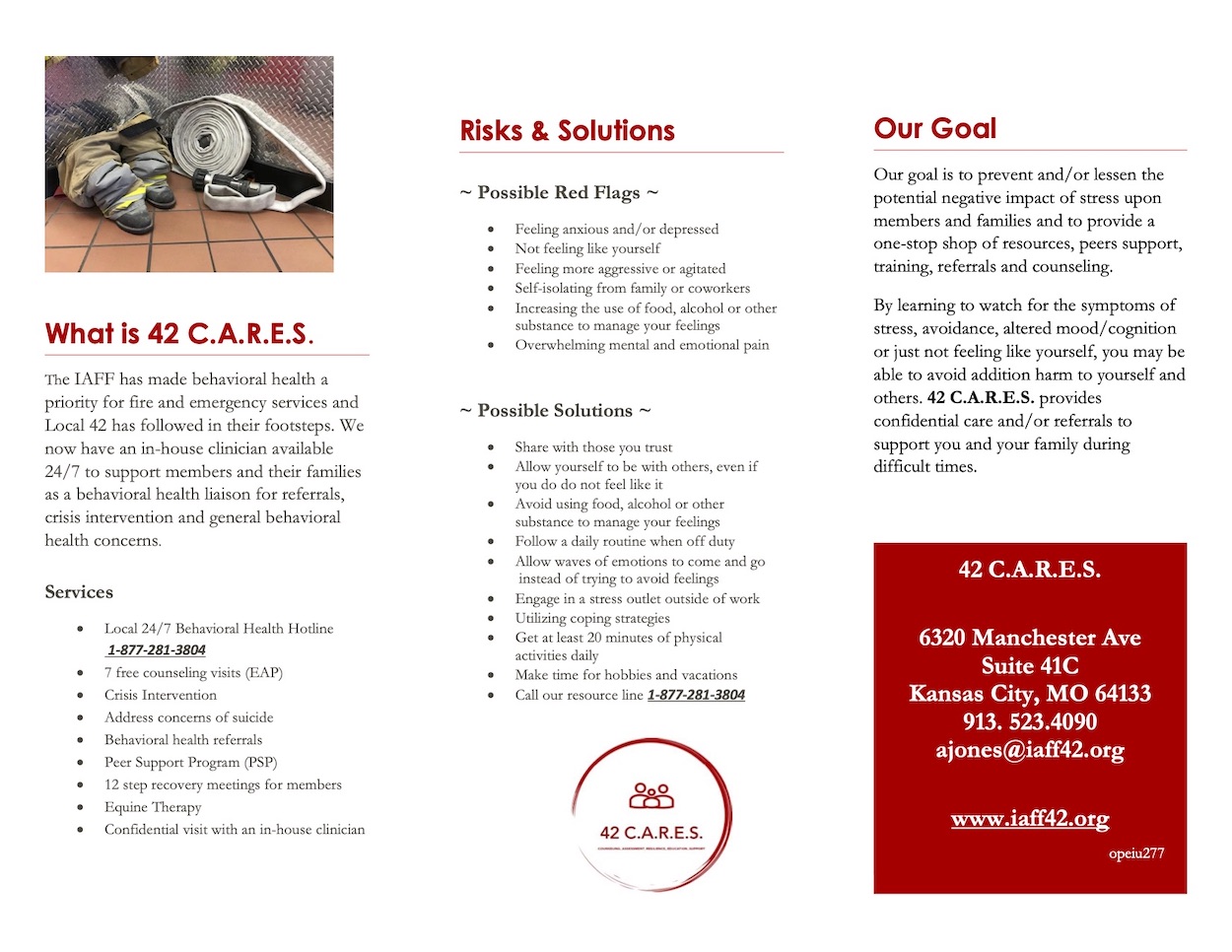 Visit the 42CARES website here.
Page Last Updated: Jul 20, 2021 (09:41:22)