KCFD LODD - Fire Captain Bobby Rocha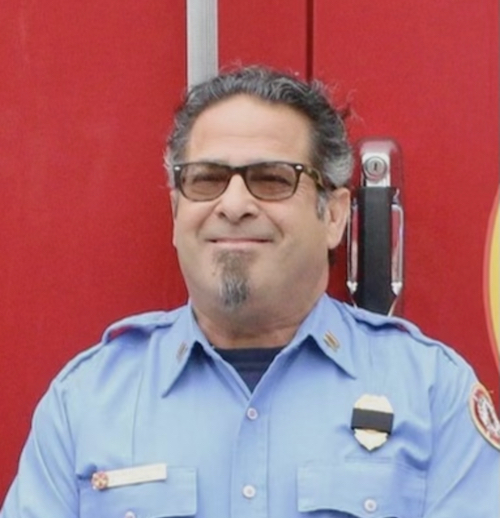 KCFD Fire Captain Robert "Bobby" Joseph Rocha, P/18/A, age 59, father of KCFD Firefighter Riley Rocha, P/17/A passed away on Saturday, November 21, 2020 as a result of COVID-19.
A Drive Through Visitation will be held on Sunday, November 29, 2020, from 1:00 PM till 3:00 PM at McGilley Antioch Chapel, located at 3325 Northeast Vivion Road, Kansas City, MO 64119, where people may sign the register book and pay their respects to the family. Online Condolences can be made at McGilley Antioch Chapel website here.
Memorial Service will be held on Monday, November 30, 2020 from 10:00 AM till 11:00 AM which will be closed to the public due to COVID-19 restrictions. The service will be livestreamed and viewable on the McGilley Antioch Chapel Facebook Page. Burial will follow at Mt. Olivet Catholic Cemetery, located at 7601 Blue Ridge Blvd., Kansas City, MO 64138.